The Back Page: October in Review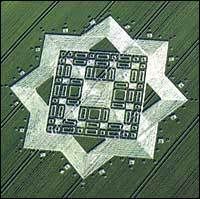 The staff at the Blogazine thanks all who have read and participated in the October issue. Our contributors this month have been BigAlDente, Morgan23, and Thee Reverend Spook.
As we now hydroplane our minds headlong into the future, more secrets will reveal themselves in the tradition of the Eight Points.
The November issue will bring some short fiction, in-depth music interviews and more Etcetera Obscura.
Writers are further encouraged to submit content and, if interested, become a Member.
To obtain the status of Member is to achieve the Eighth Level. It is an achievement of degrees that requires aspirants to submit writings via e-mail. Then follows a Process that includes five gallons of Crisco and a life-size mockup of the Hungry Hungry Hippos board. The greased writer is thrown toward the center, as Holy Assistants pull the plastic levers. BigAlDente reads passages from Aleister Crowley's "Book of Lies" aloud over a megaphone. Only know this secret if you know this secret. Don't know what you don't know. Only know what you know.
-BigAlDente