Wisdom submitted by: Thee Rev. Spook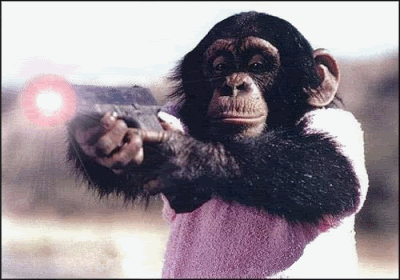 "more...more...more..."
-by thee Reverend Spook;
ordained minister of the universal life church,
and flagship for the exploited peoples of the world.
more on the "wild card" point of 8:
the wildcard point is a 'fnord' in and of itself;
the origin of the 'fnord' actually.
"...Fnord is an apostrophe on drugs.
Fnord is the bucket where they keep the unused serifs for H*lvetica.
Fnord is the gunk that sticks to the inside of your car's fenders.
Fnord is the source of all the zero bits in your computer."
-(quoted from the site:
http://www.kbuxton.com/discordia/
)
so a 'fnord' you see is like you and me;
thus the 8th point is un-veiled...
the thought of thus makes you twitch
and thrust and bite your nails.
if 'God' is 'IT' and it is 'am" then that of which
i spit 'i am'; so as birds and verbs and insect terds-
recycle through my mothers skin, i bend a light through prism sight and hint at what i am.
the hints' been dropped and ball too;
my poetry is babe ruth - knocking "rilke vs.
bukowski" outa' the ball-park; nolan ryan pitchin' a "golden delicious apple"; beaning me in the head causing massive irriatable mouth syndrome..."
(*when is someone gonna write that story anyways?*)
see what happens to the guy who stands in the "wild card spot" for too long.
anyways my point is this:
"the first truth is the same as the last truth...
what were we talking about again?"
hail eris!!! all hail discordian!!!
careful for the 8th point..it's a sharp one.
poly-hedroned worm beak sharp.
so i think it'd be interesting to see a 8pointed survey:
like-
whats the first thought that comes to mind when you hear the following words...
1.)fact
2.)fiction
3.)clarity
4.)abstraction
5.)focus
6.)release
7.)deletion
8.)'Style Transfer Protocal'
maybe...
meanwhile; back at the
fall-out shelter
rev.spook finds his way....
meet you there...or here
...
peace out! & blessed be!
p.s. "Brick; clean the mayonaise outa the toaster. - thanx"
and here's the definition:
n.